Do you even have a system to handle Emergencies?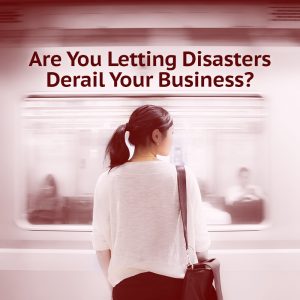 When something goes wrong in your business, do you spend hours worrying and fretting over it?  Do you re-play the problem and imagine all the ways that it could get worse?  Do you slip into self-pity and find yourself asking why this is happening?
You may not know it but this is a form of catastrophizing. Catastrophizing makes a small problem look much worse than it actually is. If you let it, catastrophizing can completely drain your energy and time.
An example of catastrophizing would be seeing data in your analytics program that makes you think your website has been hacked. You reach out for help but in the meantime, you convince yourself that your website has been hacked and that you'll have to rebuild it.
So, you check your devices and discover you don't have a useable backup copy of your website. You spend your time thinking about how you'll never be able to remember everything you put on your website and how horrible your hosting company is and what a terrible day you're having.
While it's understandable to get upset when you face a business setback or new problem, this type of thinking isn't productive. That's because you're focused on the problem and not the solution.
Imagine the above scenario does, in fact, happen to you. You can fret over it all day or you can say to yourself, "This stinks. But lots of businesses get hacked. I'll find someone to clean up my website for me or I'll learn how to do it myself by watching tutorials."
The first response makes you feel like a powerless victim. But the second one allows you to look at what you can do. It keeps you productive and focused.
With that focus, you recognize that you can handle this problem without losing a lot of time, emotional energy and money.
You can do this!  Just create a system and process and follow it one step at a time.