Hey there, digital bestie! I'm Linda.
I'm so beyond grateful that you landed on this little website and I can't wait to show you all the possibilities that your life has to offer.
If you're reading this, that means that you actually found me somewhere in the big bad (and good) world we call the internet.  And you decided to take a look at this page.
And honestly, I don't have any idea why you decided to look.  I loved to sit down with a cup of java aka coffee and talk to you about your decision to read this or anything else on my blog.  Why you?  Why ME?!
Breaking Society Standards
The way I see it, I don't deserve you.  I mean… I'm just an average retiree. Mother of one son and grandmother of 4 wonderful grandkids   Society's say's I should be home sitting around all day "enjoying" my retirement.  There's nothing that makes you feel more useless than sitting around all day, watching useless television and watching life pass by.
For a long time, I saw myself as too old to add value to anyone's life.  That maybe my experiences were not enough for other baby boomers much less a millennium baby or anyone else for that matter.  Especially talking about the topic of productivity in the face of all the "gurus" that surely know more.
So I seriously want to say thank you for being here.  Thank you for supporting me in my blog biz.  Thank you for being the kind of person that has big dreams themselves. 
My Story
But before we really get started, I want to take a moment to share my story.
So why am I here?  Well, I took early retirement because frankly the stress on the job was continuing to increase and it was either retire or break down.  So I chose retirement.  But even before I retired I got bitten the entrepreneur bug.  Once bitten you're never quite the same again.
I loved productivity and focus because it was a topic I struggled with myself  especially in the entrepreneurial world.   And you know the old saying teach what you most need to learn.
I will tell you this.  I have struggled.  My biggest struggle was listening to other folks who I thought knew way more than I did about building a business online.  Some did and others didn't But what I learned along the way was to stop listening to everyone else who had "the answer" and begin to listen to myself.  My inner whisperings.  I had listened to a lot of marketers out there who said you "had" to do this or that.
Many of their suggestions I just didn't enjoy doing.  They were not wrong… just not right for me.  I began to trust my own instinct, once I did  I could see immediate growth.  And those things that I was thinking I wanted about began to show up in my life.
It's not just you, entrepreneurs around the world feel alone in their decision-making processes, problem-solving, and planning. Even the wins, large and small, can feel isolative because you need someone who gets it to celebrate them with.
Face it; no one cares about your business as much as you do. But that will all change when your partner with me as your business coach and ally. Because I get it. As your coach, your success is my success—it's my job, and it's my passion.
Why Listen to Me?
I've worked as a C-Level executive for almost 25 Years.  Much of that time spent creating systems,  writing policies, and processes for a multimillion-dollar organization. During those years I was directly responsible for making sure the organization was in compliance with all local and federal regulations and requirements.  Educationally in addition to being a Registered Nurse, I have a Masters Of Science Degree in Administration, Certified Emotional Freedom Technique Practitioner, and Chakra Healing Master along with life coaching certification.  But all that really matters is finding out if I can help YOU!
Now I want to ask you… "Why"?
Do you mind if we get up close and personal?  Because it's time to get cozy and start connecting on a deeper level.
When was the last time you sat down with someone and was completely honest?  Have you ever spilled your whole heart out on the line and told someone everything you were thinking without worrying about them judging you?  If you haven't then now is your chance.  Because let's be honest… I can't actually judge you because I've never met you.
But let's just pretend that I'm sitting right across your you.  Imagine that we're on a coffee date (I'll take mine with French vanilla cream thanks), While I'm sipping my coffee.  And don't worry, I paid.  What would you tell me?  What would you share from your heart and bare out your soul?  I mean… I should first as if you can do it.    Since this is an imaginary date then put pen to paper and write down what you'd like to say.   And if you'd like to send me an email at Linda@ProductiveBizWomenRock.com  
Better yet let's set aside some time to gain some clarity on exactly what you want.  Clarity is a gift I share to help you eliminate programmed beliefs and negative thinking to move through grief, guilt, fear, and imposter syndrome and reinvent the rest of your life.  Click The Gift Of Clarity and schedule today.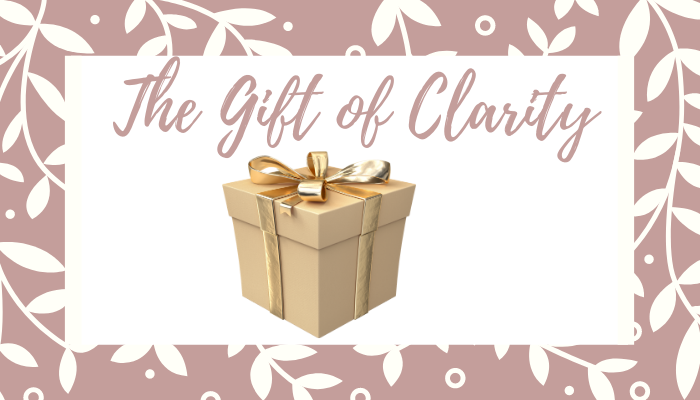 Let me know how I can help.  Share your secrets I promise they're safe with me
You, yes I mean YOU are Creative, Delightful, fun and beautiful inside and out.