Why People Procrastinate & How It Is Harmful to You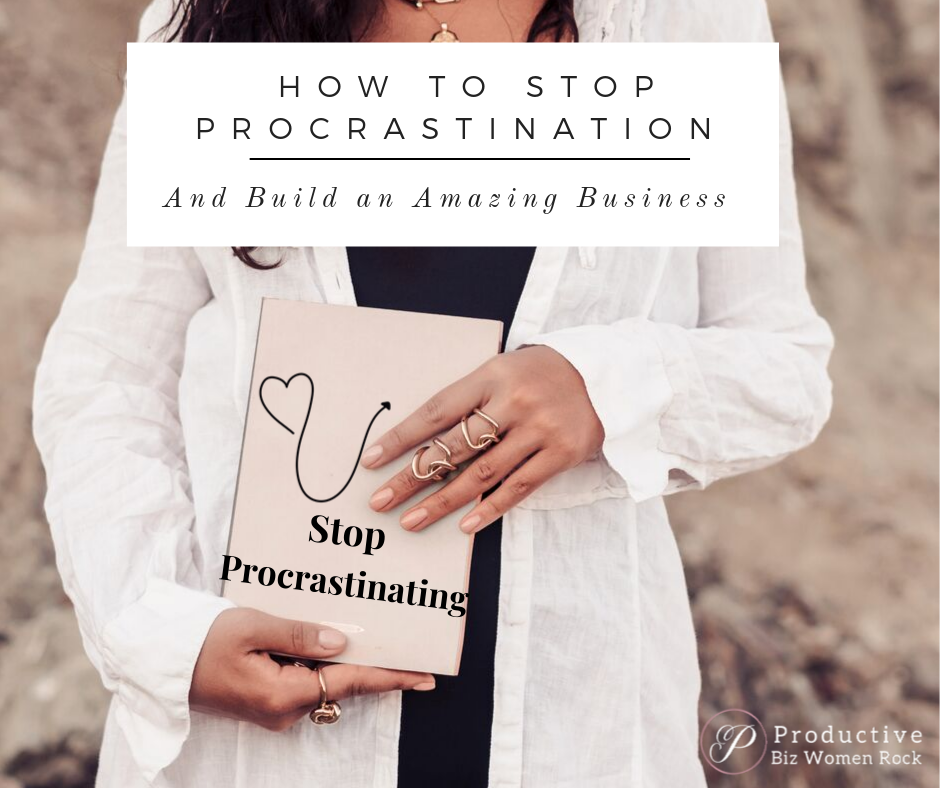 I told myself I'd begin writing at 9 a.m. and crank out a few pages of a report due tomorrow before lunch. It's 1:55 p.m. and I am just now sitting down to write. Why did I procrastinate on this?
I know I'm not the only one to procrastinate. We've all done it. We refer to ourselves as the king or queen of procrastination, in a totally self-defeating way.
Instead of doing the task needed, we find ourselves putting it off. Maybe you have a report due but instead of doing it you find yourself cleaning the kitchen, taking out the trash, doing the laundry or a million other things.
People have suffered from procrastination since early times as seen in the classic Greek poet Hesiod wrote in his poem:
Works and Days

Do not postpone for tomorrow

or the day after tomorrow;

barns are not filled by those who postpone

and waste time in aimlessness.

Work prospers with care;

He who postpones wrestles with ruin.
Discover how you're REALLY spending your time when you download your free workbook!
Someone who postpones and wastes time in aimlessness could be the description of today's procrastinator.
It's easy to procrastinate. We can simply put off the task until later. In fact, a 2007 study showed that 80 to 95 percent of college students procrastinated on a regular basis, most often when it came to completing assignments and coursework.
Not only students procrastinate. According to Joseph Ferrari, a professor of psychology, "around 20 percent of U.S. adults are chronic procrastinators. They delay doing things at home, work, school and in relationships." (Source: Sage Journal)
What is procrastination, anyway?
Procrastination is the action of delaying or postponing something to a later time. For example, you need to buy food but put off going to the store until tomorrow. Or you find yourself scrolling social media, filing paperwork or rearranging your folders on your computer instead of finishing an important project that's due at work.
Many people don't realize they are chronic procrastinators. It's simply become a habit to put things off to do later. Other people procrastinate when they are afraid of doing something or are bored with the project.
But those are just a few of the reasons why we procrastinate. In this guide, you'll learn the reasons why we procrastinate and how they can harm us in life. You'll also see how procrastinators differ from non-procrastinators.
Then, in the following three guides, we'll help you recognize your procrastination habits and put a halt to them, so you can become more productive and avoid procrastination. In the final guide, you'll learn how to make productivity a life-long habit.
"Procrastination is the bad habit of putting off until the day after tomorrow what should have been done the day before yesterday."Napoleon Hill
Don't procrastinate. Get started now.
Why people procrastinate
When you think of someone who procrastinates, you probably think they are lazy and unmotivated. This is the commonly held view of what procrastination is. It's the belief that procrastinators don't know how to manage their time.
Although some of the time it might be true, this is not always the case. New research into the psychology of procrastination suggests the problem is not only with your willpower, but with your emotions and other factors. In fact, procrastination is a result of psychological, inherited, and environmental factors.
Let's examine the reasons why we procrastinate more closely.
You may delay, but time will not. – Benjamin Franklin
Psychological or Emotions
"Procrastination is not a time-management problem, it's an emotion-management problem," says Tim Pychyl, an associate professor of psychology at Carleton University and blogger at Psychology Today. (source: https://www.psychologytoday.com/us/blog/dont-delay/201607/procrastination-101-its-not-about-feeling-it)
Our mood and emotions regulate how we feel when approaching an activity. Procrastination then is an emotion management issue.
Positive emotions have us jumping into the activity. For example, if we expect a task or activity to feel good we go for it, like watching television, playing video games or eating ice cream.
Negative emotion, on the other hand, means we will do what we can to avoid feeling bad. For example, we feel resistance towards doing our taxes, washing the dishes, going to the gym, or doing school or work tasks.
Things that cause us to feel bored, uncomfortable, afraid, frustrated, etc., causes us to procrastinate. Instead of forcing ourselves to do the task, we procrastinate by doing things that give us a good feeling. Our emotions cause us to procrastinate.
"Medical imaging studies have shown that math phobia, for example, appears to avoid math because even just thinking about it seems to hurt," explains Barbara Oakley in A Mind for Numbers. "The pain centers of their brains light up when they contemplate working on math."
It's always the same thing. We want to do what we need to do even if it feels bad and brings up some resistance. We have intentions of following through, but our negative emotions make us feel uncomfortable. We then avoid the task for as long as possible by doing something that is more enjoyable.
Genes
Some researchers think procrastination is an inherited trait. Researchers from the University of Colorado did a study of human twins. They found that identical twins share more similarities in their behavior as compared to fraternal twins. (source: https://www.psychologicalscience.org/news/releases/exploring-the-genetics-of-ill-do-it-tomorrow.html)
The study showed that procrastination, just like impulsivity, is inherited. They believe this trait may have come from our nomadic ancestors in their short-term survival plans.
Environmental
Often there are things in our daily lives that we perceive as a cause for our procrastination. These excuses of why we procrastinate often include family obligations taking up our time and people or situations that cause us to procrastinate. We blame our circumstances when we put off doing something. Sometimes we blame procrastination on not having the right tools or that we can't work any faster (meaning we need to be more productive).
But you can't blame procrastination on one thing and magically be able to change it. In fact, both conscious and subconscious traits are the reason that we procrastinate.
Learn how to take radical responsibility for your time when you download your free workbook!
Reasons We Procrastinate
One of the things we do when we procrastinate is to use excuses. These excuses are often founded in our subconscious as fears, anxiety, or some other form of behavior that keeps us from taking action.
Fears or Anxieties. Fear of failure is one of the top reasons people procrastinate. We fear the unknown and procrastinate to avoid pain. Fear of failure includes a low self-confidence level, anxiety over what will happen if you fail and fear you can't meet your own expectations.
We do everything we can to avoid an unpleasant situation. We procrastinate to avoid being told no or ridiculed. We stay in our comfort zone to avoid rejection.
Overwhelm. Procrastinators often avoid tasks because they don't know where to begin. They don't break the big project down into little projects but try to tackle it all at once. Or they have several small tasks that all need to be done and they don't know where or which one to begin with. So instead of doing the tasks, they avoid doing any of them as long as they can.
Overconfidence. Some procrastinators are so confident in the task that needs doing that they put it off to the last minute. They believe they know how to do the task or are confident they can complete it without preparation, so they put it off.
Perfectionism. Along the same lines as overconfidence, perfectionism keeps you from doing or finishing a task. Perfectionism is often described as someone who pays excessive attention to detail, resulting in a preoccupation with a task that causes them to complete the tasks. They procrastinate for fear that they won't do the job right.
To make an easy job seem mighty hard, just keep putting off doing it. – Olin Miller
Lack of motivation and accountability. Sometimes, especially for those who work alone, we don't have specific deadlines or bosses keeping us accountable. Procrastinators may set goals but lack the motivation or someone to hold them accountable to reach them.
Indecisiveness. People procrastinate because they can't make decisions quickly. They can't decide which course of action to take or which decision to choose before they can move forward with action. Over-thinking the situation leads to analysis paralysis.
Vague or abstract goals. When your goals are vague, you are more likely to procrastinate than if you had clearly defined goals. A vague goal like "start exercising" is more likely to lead to procrastinating than a more concrete one like "go to the gym every day after work, walking on the treadmill at high speed for 30 minutes."
Disliking the task. Procrastination often happens when you are averse to the task you need to do. When you find a task unappealing, you're more likely to want to do anything to avoid it. There are many things about a task that might cause you to procrastinate. The task might be frustrating, boring, or tedious. You might procrastinate because of your lack of competence in doing the task.
Attention Deficit Hyperactivity Disorder (ADHD). Procrastinators often blame their ADHD. They say their disorder makes it hard for them to concentrate on a single task for long, instead jumping from task to task without finishing any. Although research shows that there is a significant correlation between ADHD and procrastination, the symptom of inattention is the main reason for procrastination by those who have ADHD.
Depression. Someone suffering from depression will often procrastinate. This is because depression causes them to have difficulty concentrating, have fatigue and a reduced interest in most activities.
Low energy levels. This can be either physical energy or mental energy. Tired after working hard all day can make you procrastinate towards things you need to take care of.
Laziness. Your intrinsic unwillingness to put forth effort to do what you need to is a driving force behind procrastination. Laziness, however, is often caused by an underlying reason such as anxiety or fear of failure.
There are other underlying reasons why we all procrastinate at some point, but these are the most common. To understand why you procrastinate, you need to know what's causing you to do it.
Why It's Harmful
"There is nothing so fatal to character as half finished tasks." — David Lloyd George
No doubt, you've discovered why you have been procrastinating but did you know that continued procrastination can be harmful to you in many areas of your life?
People who are chronic procrastinators find they pay their bills late, start work on big projects the night before they're due, do their holiday shopping the day before the holiday, or file their income tax returns after the deadline.
The best way to get something done is to begin. – Unknown
Health
This type of behavior can affect how they see themselves, their stress levels, and even their health. Stress itself can have negative impacts on your health including insomnia, headaches, colds, and cases of flu, high blood pressure, stiff muscles and obesity.
Chronic procrastinators delay healthy behaviors like eating healthy, exercising or getting enough sleep. They pull all-nighters to get projects done while eating unhealthy foods. This can lead to diabetes or heart disease as well as low energy levels, shorter live span and loss of vitality.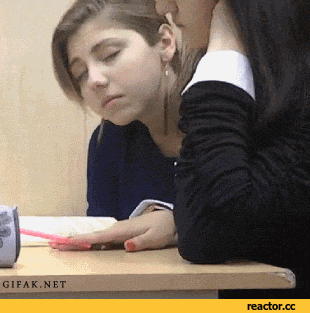 Procrastinators often have a lack of self-control. This can lead to engaging in activities that might physically cause harm such as smoking, drug abuse, or overeating. Risky behaviors may also be a factor in poor choices like unprotected sex and driving recklessly.
Social
Procrastination can also harm your social life as well. When you put things off, you are putting a burden on others to pick up the slack. Your family, friends, co-workers or others who depend on you can become resentful when you wait until the last minute to do something.
A recent study by Psychological scientist Fuschia Sirois of Bishop's University in Quebec reports that a tendency to delay tasks despite the negative consequences can significantly increase hypertension and cardiovascular disease. (source: https://www.sheffield.ac.uk/psychology/staff/academic/fuschia-sirois)
Success
"My mother always told me I wouldn't amount to anything because I procrastinate. I said, just wait." — Judy Tenuta
Procrastinators are underachievers. They normally operate under their full potential. They are wasting time watching TV, surfing social media or the internet or any other form of distraction instead of working hard and getting things done.
Procrastinators don't plan and make goals. And when they do, they don't follow through or fall short of the end because they procrastinated and made excuses why they couldn't complete their goal.
When you procrastinate, you take a risk on losing your job or miss out on promotions. You're looked over because you can't meet deadlines or achieve your monthly targets. Being a chronic procrastinator can damage your reputation as well. You say you will do something but don't is making empty promises to others. People will see this and stop depending on you.
Life Satisfaction
Procrastinators are not as happy as those who are successful and productive. They are unhappy because they are less successful in their career, relationships finances, health, or any number of areas of their life.
People who procrastinate tend to be very self-critical. They put off doing what they would like to do or need to do and then give themselves a mental beating over it. This type of self-sabotage, results in even more procrastination.
Having a life filled with constant disappointment and self-criticism keeps them from finding happiness. They feel guilty for not doing what needs to be done, for letting others down and for their own lack of follow-through.
Every procrastinator feels like their life is one of the missed opportunities, wasted potential, shame, guilt, and disappointment. They have low self-esteem that creates even more unhappiness.
"The really happy people are those who have broken the chains of procrastination, those who find satisfaction in doing the job at hand. They're full of eagerness, zest, and productivity. You can be, too."— Norman Vincent Peale
Procrastination not only damages a person's physical health but can affect how they see themselves, who they socialize with, and how successful they are. Stress, not taking care of your health, low self-confidence and a lack of follow-through all build up to create damage that can hurt you in the long term.
Next Steps
In this guide, you learned why we procrastinate and how it affects us. Procrastination isn't necessarily a serious problem unless it begins to have a serious impact on your daily life. That's when it becomes more than time management problem.
We procrastinate because we don't want to do something because its boring or we don't know how to do it.
Procrastinators are known for their excuses. They have one for almost every situation. For example, if they have a big project due soon, they might use the excuse that they don't know where to start or, on the opposite end of the spectrum, that the project is easy for them so they can wait until the last minute to tackle it.
Begin by looking at the real reason you procrastinate. Next time you catch yourself saying you'll do it later, stop, and really examine why you are.
Are you afraid you'll fail because you always have in the past?
Is procrastination something you saw growing up in your family?
Have you allowed procrastinating to become a habit because you are lazy or just not interested in the task?
Maybe it's due to your self-esteem level, confidence in your abilities, or your negative thoughts that keep you from taking action.
Thinking it has to be perfect before you can finish it can keep you stuck in the constantly putting off a task until you can do it perfectly.
Now that you know why you procrastinate, you can begin taking steps to start changing that behavior. We'll give you a few ideas in the other guides but here is one that will get you started. Every time you catch yourself falling into the old procrastination pattern, stop and give ask yourself if it's helping you or keeping you from succeeding.
Then, just start the task.
"Once we begin a task, no matter how dreaded, our perceptions of the task change…we don't appraise the task as quite so stressful or difficult once we get started. Starting is everything."— Tim Pychyl
Once you understand why you procrastinate it's time to begin learning how to stop those habits and be more productive. This is something we help you here at Productive Biz Women Rock. We'll be helping you recognize and put a halt to your procrastination habits and patterns.
Create the time you need—learn how when you download your free workbook!