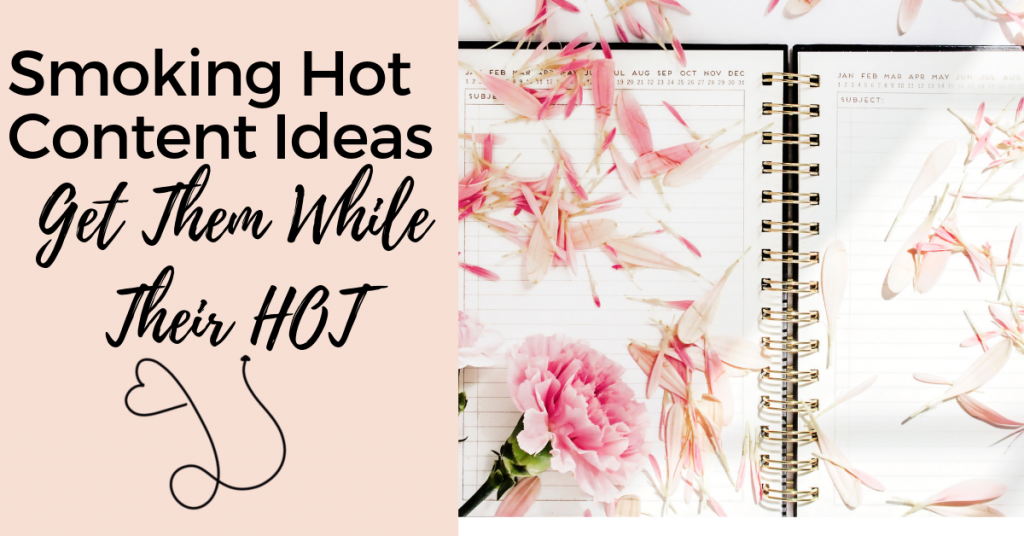 Content ideas are everywhere. Before you pick up your pen or turn on your words into a document be clear on the reason you are writing content.  Sounds like common sense I know.  But I also know many of you including myself included, have spent years not being clear on the goal of creating content.  So let's forget the past and start fresh here.  What do you want? How many people coming to your site every day? What will that translate into in the way of money?
How and where are you going to engage with your prospects and customers? Are they on Facebook,  Pinterest or LinkedIn?   Very different audiences.
Here's some ideas that might suit you.
Get on your favorite social media site and ask people for their favorite quote.  Share your thoughts on it.
Interview the eldest person in your family.  Get them to tell you a story.  They will love to share their stores.
Use this quote to create a blog post.  Felix Frankfurter:
"Wisdom too often never comes, and so one ought not to reject it merely because it comes late..
Remember the last time you got angry? Write about it.  Tell the story.  You can even make this niche specific.  When is the last time something in your niche made you angry?
What Month Is It?  Create a blog post around the month.  Share a memory from this month.  You can make this niche specific by talking about things that happened in your niche this month.
Find a blog related to yours, review their most interesting or commented on blog post.
Search Ezine Articles (or other big article directory) for an article that relates to your blog.  Find one with a lot of views (you can use the trick shown in the Constantly Creating Compelling Content eBook) and use a similar title to create your own unique blog post.
Get on Twitter and tell people you need an interview with ANYONE about whatever subject you want.  Don't take silence as an answer.  Find a person and interview them.  Post your results.
Review your favorite piece of art, or a product in your niche.
Creating content is all about observation. Go to your favorite quiet place. Mine is in my favorite chair where I meditate to first clear my mind. Now it's your turn.  What do you see? How does it relate to your business? Start writing down ideas.
There you have it, great ideas to create interesting client attracting content.
Now, what ideas do you have?  Share them below.