Perfrectionism is the voice of the oppressor~ Anne Lamott
Do you want to know a secret?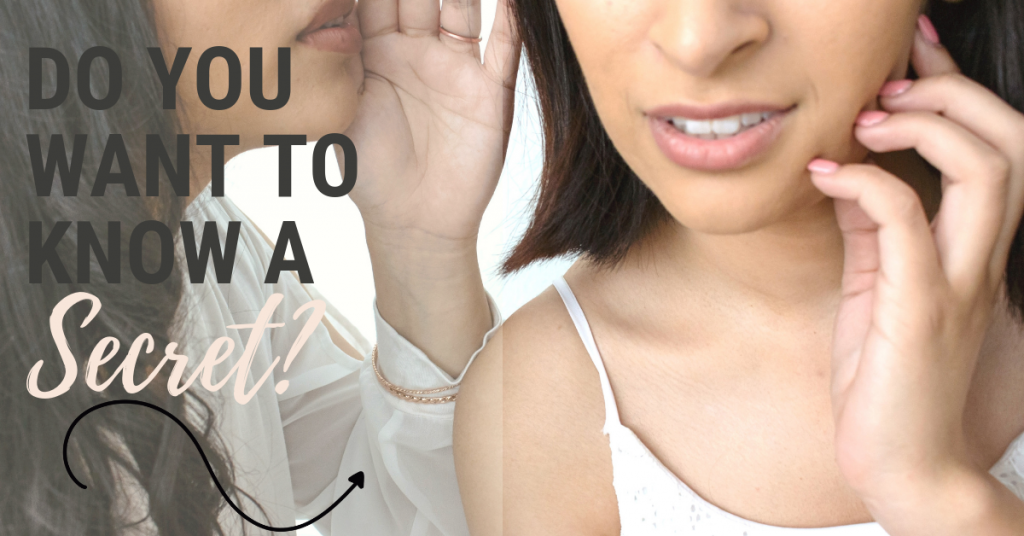 Perfectionism… "To be, or not to be?" That is, of course, the ultimate question, and there are certainly arguments for and against it. Those who support perfectionism may tell you that it's a measure of their attention to detail and thoroughness when getting a task done.
You will discover within this article that perfectionism isn't all it's cracked up to be. In fact, it can be just as debilitating as it can be helpful; and when it's mismanaged it can potentially sabotage all your good intentions. hy? Because perfectionism is something that is built upon fear, inflexible rules, and unreasonable standards that have absolutely no basis in reality.
Productivity isn't being able to multi-task and work on lots of different projects all at
the same time. It's not even really a matter of being able to do things faster, though
greater efficiency can help.
The secret to productivity is being able to focus 100% of your attention on the most
important task at any given time.
RELATED:  Best Focused Secrets Revealed
That's it.
And if it sounds simple, that's because it IS simple.
So why don't we all abide by this rule every single day?
Maybe you grew up with the idea that perfectionism is a worthy goal.
Being imperfect is often seen as a weakness.  It's considered a personal and professional defect.  But is this perception true?  Is imperfectionism really a shortcoming?
I'm going to make the opposite case in this article.
Perfectionism is fairly common. In fact, it quite natural for us to strive to be perfect. I don't know anyone who enjoys making mistakes and exposing their weaknesses.
Haven't you always been told to do whatever it takes to improve yourself? Remember the old saying "anything worth doing is worth doing well" and society has constantly reinforced this idea.
Perfectionism causes a great deal of unhappiness. It creates a life of fear at every turn because of the high standards believed to be important.
This causes discouragement and the feeling of never quite making it, because of a preoccupation with what other people think.
You're afraid you won't be able to complete the job up to your own sometimes unrealistic expectations. You focus on details rather than the overall objectives and are afraid of making mistakes.
It destroys relationships as people tend to pick, pick, pick at each other whether it's in a marriage or between parent and child or business relationship. There is a perverse need to be right. Here are some other common effects of perfectionism:
• Trouble setting realistic goals and taking steps toward them
• Unable to relax and enjoy an ordinary life
• Extremely sensitive to criticism (and much of the criticism is self-induced)
• The tendency to look at problems rather than solutions
• Strained relationships
• Insomnia
For some this tendency makes it nearly impossible to even think about trying something new.
According to Charlie Harary in an article published by Entrepreneur.com, although often we feel the need to be perfect,  Perfection is the Greatest Obstacle to Productivity
Perfectionism can be toxic.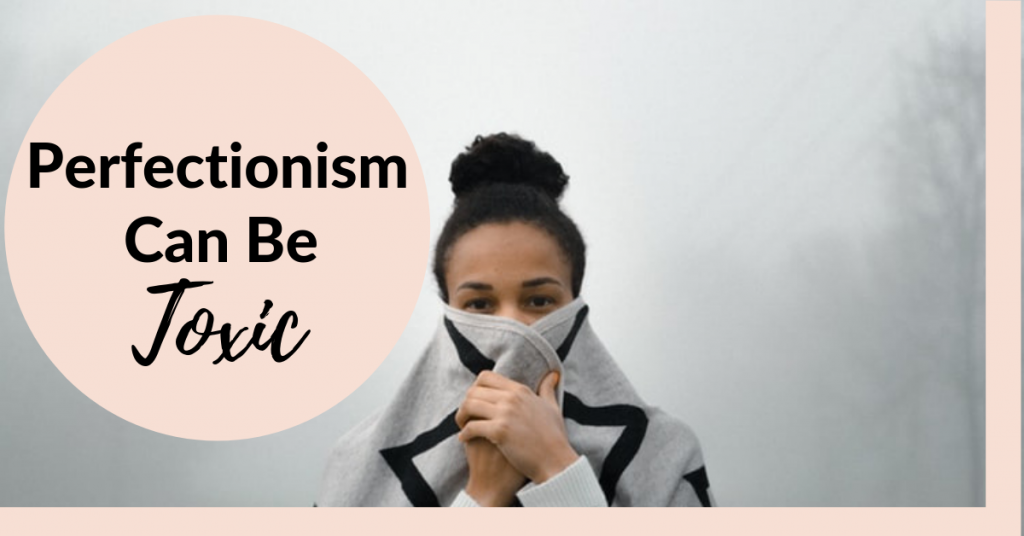 On its extreme edge, it can cause paralyzing inaction. There is such a high degree of fear of failure it becomes impossible to do anything because maybe you might be wrong. If not handled effectively this paralysis may lead to depression.
You just have to look at all the reality TV shows, Dancing with the Stars, American Idol, The Bachelor (just to name a few), to see how being perfect is worshiped in our current culture.
It has been said that a person who isn't making at least some mistakes doesn't make much of a life. Life is about constant trial and error, a series of discoveries about what works and what doesn't. Mistakes are a natural part of the learning process.
Perfectionism is an Illusion
There's no such thing as "perfect."  It follows that striving to be perfect in all things is a fool's errand.  While flawlessness may be possible in short spurts, it's little more than an illusion over the long run.
No one can maintain such a rigid stand.  That's why perfectionists often struggle with high-stress levels, along with persistent feelings of disappointment, guilt, and shame.
Being perfect requires being in control of all situations, circumstances, and conditions at all times.  The problem is, such absolute control is impossible.  It's a false expectation.  Most situations impose a degree of uncertainty.  This uncertainty has the potential to delay, hamper, or otherwise obstruct the best-laid plans.
Being perfect also requires avoiding making mistakes.   This too is impossible over the long run.  Mistakes are an inevitable part of the human condition.  Life is about screwing and learning from your screwups.
Once you recognize that perfectionism is an illusion, you'll find it easier to muzzle your inner critic.
It's Time To End Toxic Perfectionism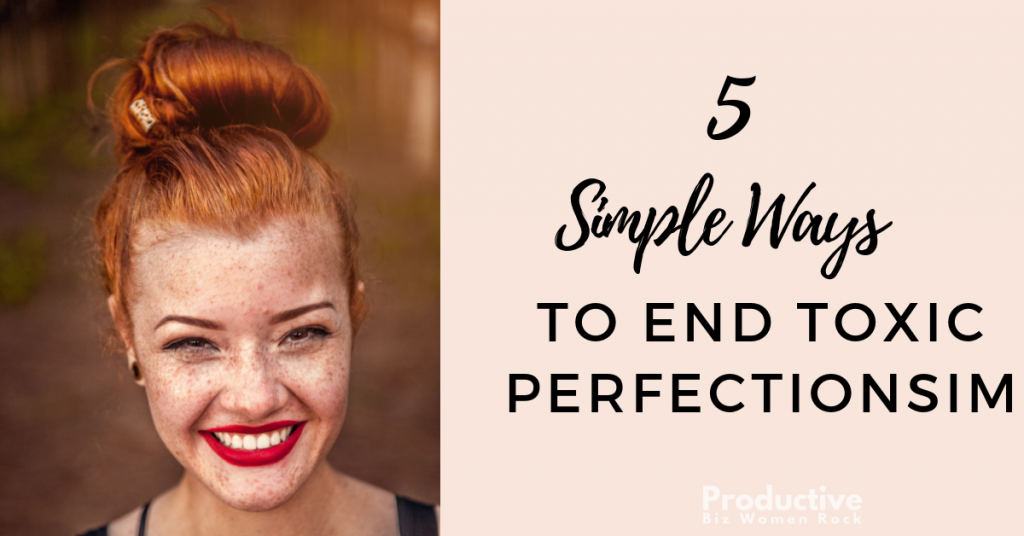 1. Choose to be in the now.
Perfectionist tends to ruminate unnecessarily over details, thinking about what went wrong yesterday and planning everything that has to be done tomorrow, next week, and next month. Although there is no harm in being on top of things and accountable, however, the only thing that is truly available is the present moment.
Next time you're rushing from here to there, pause and notice exact details in your environment. What types of clouds are in the sky? What sounds are evident in the moment, traffic, neighbors, music, air conditioning?
2. Anticipate positive consequences.
Instead of worrying about what could go wrong, with practice learn to look at the options and move toward results that seem best at the moment. Gradually, anticipations become positive instead of negative. This is quite liberating. Confidence grows when you sense positive outcomes.
3. Prioritize.
Perfections have difficulty relegating and as a result waste a significant amount of time doing things that could give to someone else. And when necessary learn how to leave some things undone. There is never enough time to get everything done, so allow impossible expectations to shrink to manageable realities.
4. Limit Advice
Your aim is to be productive not a perfectionist.  Remember, the key to productivity is being able to focus ALL of your attention on your biggest tasks, and it is really hard to focus when you are constantly trying to keep up on everything everyone else is doing or saying or recommending.
In this information age we live in, there is no shortage of advice available about any topic you might be interested in, from business to fitness and losing weight, from parenting and faith to food and housekeeping.
There is so much information out there, in fact, that it is really easy to become so obsessed with keeping up on the latest trends that you are constantly switching from one idea to the next.
But here's the thing—you can't do everything. No one can. And if you are busy trying to listen to and implement every piece of advice from every "expert," you will make yourself crazy spinning around in circles.
5. Give Yourself Permission to Make Mistakes
Mistakes are the bane of perfectionists.  They are evidence of your perceived inadequacies and self-criticism.
In actuality, Mistises are a valuable learning tool.  They review errors in judgment and procedural inefficiencies.  They teach us about ourselves and serve as a reality check against misguides assumptions
Consider a task you'd like to undertake.  Grabe a piece of paper and write down a list of potential mistakes you might make while working on it.  Next, go down the list and imagine the worst possible consequence of each mistake.  You'll find they're less serious than you might envision.
RELATED: The Pursuit of Perfectionism Is Hurting You