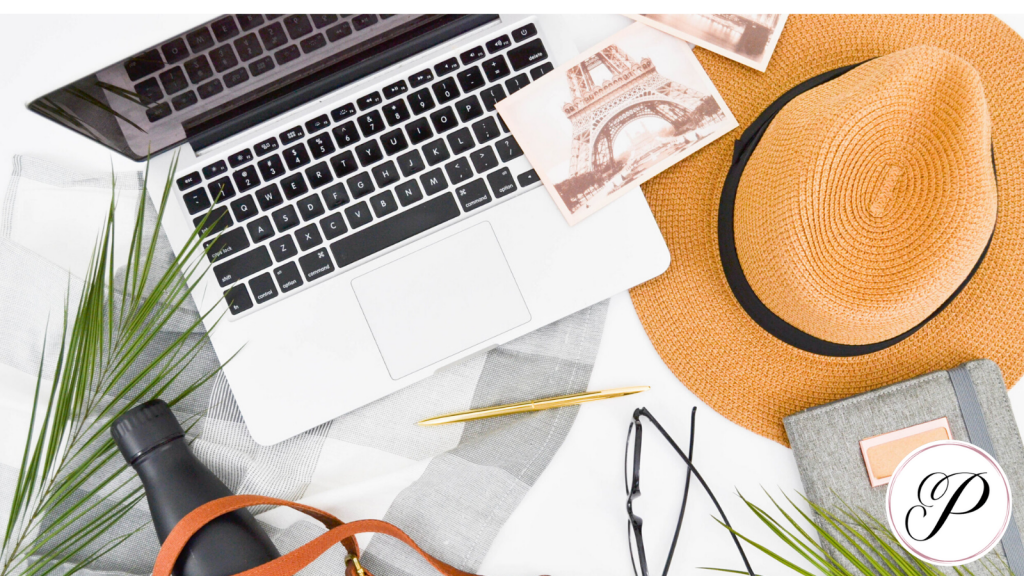 Ever thought of becoming a digital nomad? This is someone who works online, which thereby gives them the freedom to travel the world and work from anywhere they choose – whether that's a coffee shop or a bar on the beach.
Well before you pull out the sunscreen let's talk a little about what you need to become a digital nomad.
Documents You Need for World Travel
If you're heading out through that front door with a laptop under one arm and a plan to live and work abroad for the next few years, then you're probably filled with a mixture of excitement and of trepidation.
Will you be able to afford the travel? Will you miss home too much? What happens if you lose your laptop? What happens if you get ill? Were all the plugs turned off?
And that's before you think about all of the documents you need before you set off too! This list will help you ensure that you at least have all the necessary paperwork in order…
Confirmations
You'll probably have booked at least a few things before you set off on your travels. That will likely include some hotels and maybe a flight or two. You may even have booked trips around certain landmarks etc.
Make sure that you have all the required paperwork before you set off so that you can confidently present it when you get to the counter. This will save you a lot of stress!
Oh and consider getting apps for things like plane tickets – they can make your life much simpler! Another tip is to back these documents up on the cloud.
Passport
If you're going abroad then you of course need your passport. This is a straight forward enough requirement but do check that it has at least 6 months longer on it than you intend to travel. If your passport expires in 3 months, then some places won't let you travel. And seeing as you could be gone for two years or longer in some cases, this is something you definitely need to check!
Oh and another good tip is to have a copy of your passport so you have proof of ID if it gets stolen!
ID
While not a requirement always, it's a good idea to have a secondary form of ID. This is useful in case you lose your passport again but also so that you can prove who you are without having to flash your passport around!
Visas
This is very important – some countries won't let you enter without a visa, or won't let you work/stay over a certain time. You need to research this before you go and apply early to avoid disappointment.
Insurance
Have travel insurance and health insurance that will protect you abroad and then make sure that you have copies of the associated documents with you.
If you're still undecided though, then hopefully these 7 benefits will help you to make your mind up and take the plunge!
1  You get to see the world
This is the biggest and most obvious benefit of being a digital nomad – you get to travel and to see the world. There's so much out there that's incredible to see, so why would you confine yourself to one town or one country?
2  You become more worldly
When you travel, you become a better person. Travel opens your mind to the world outside your door and that helps you to know your place that much better. People will also be impressed by your cultural knowledge and your general experience!
3  You become emboldened
You also learn a lot when traveling – and specifically, you learn to be more courageous and more independent. This will improve every aspect of your life when you return!
4  You get to sample true freedom
We were born to be free and yet many of us feel trapped by our responsibilities. Imagine what it feels like to genuinely be able to go anywhere you choose… Isn't this something that you should at least experience?
5  People will be impressed
Look, we shouldn't do things just to impress other people. But the reaction you'll get as a digital nomad is incredible. People love hearing that you have taken the initiative to not only start your own business but also to take it on the road and see the world at the same time. It's inspiring and the sense of pride that comes from that is well-deserved and a great feeling!
6  You meet incredible people
When you travel, there is an incredible sense of camaraderie and you'll find that you meet some amazing people and make life-long friends. It's an amazing feeling and definitely worth the trip!
7  You'll have the best profile photos…
Okay, so this shouldn't be a primary motivation for going. But it sure is a cool bonus! Be prepared for your Facebook to be full of pure awesome. And you'll have plenty of amazing photos to look back on too…
FREE resources
of Simple Workflow Management to create a powerful way to manage your recurring processes and procedures.