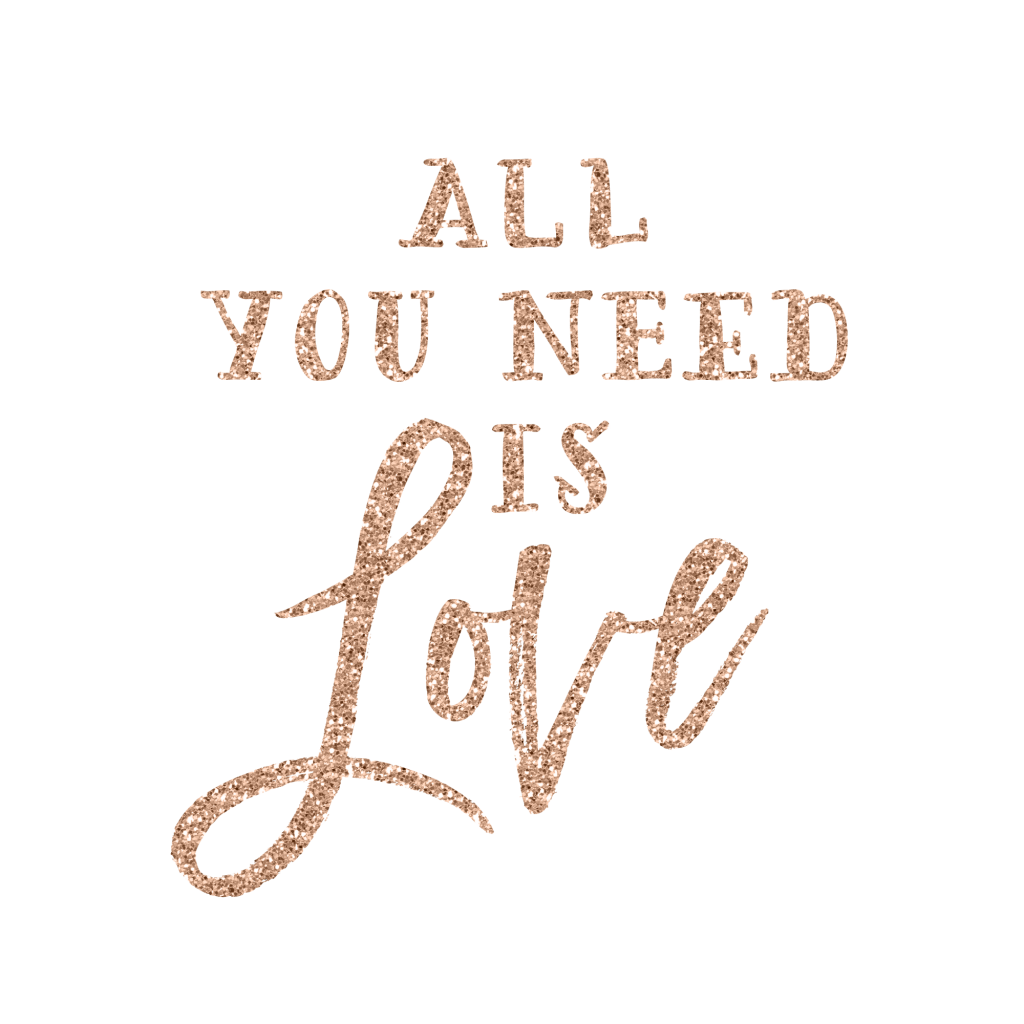 Doing What You Love and  Passionate About Makes You Happy
One of the big goals each of us has in life is to be happy. We want to live a rewarding life and enjoy it as much as possible. Doing what we're passionate about is a big part of that. Let's take a look at how that works and how passion is connected to happiness.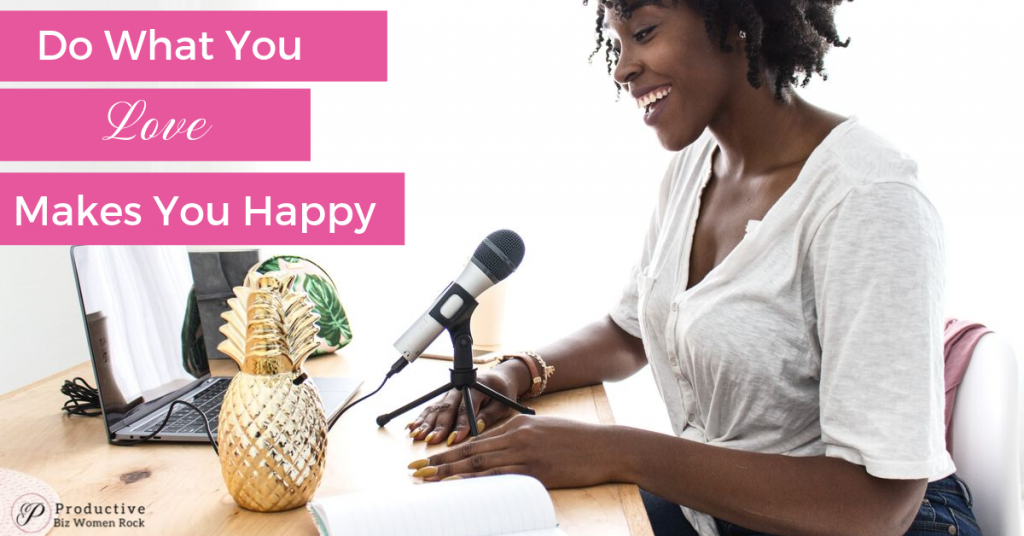 Passion sounds like such a big word, doesn't it? Don't let that scare you. There's no need to embrace a big cause that takes over your life to take advantage of this idea of increasing happiness. Sure, your big passion may be to sell all worldly possessions and move to Thailand to become a fulltime yoga instructor, but that's not the only way you can tap into your passion and feel happier. It could be something as simple as setting up a dedicated yoga space in the corner of your bedroom and making the time to practice for 10 minutes before work.
Tapping into our passion allows us to tap into an almost limitless source of energy. When you work on something you're passionate about, time flies and it doesn't feel like work. You don't get tired or bored with what you're doing. You're having fun and the work energizes you instead of draining you. What you do brings you joy. That's what it's all about.
Don't get me wrong, not everything we do can be filled with joy and passion. There are chores that have to be done, and you may need to work a job you don't love to make sure there's food on the table and the bills get paid. That's life, but it's only part of it. When you incorporate some of the things you are passionate about into your day, you get to tap into the energy and joy it brings you. This increases your overall feeling of happiness and satisfaction.
There's no need to feel bad about the times when you're not tapping into your passion and aren't working on things you love that bring meaning to your life. These times add contrast to your passion project and make it shine all the brighter. When you've been having a rough day at the office, that yoga session or the volunteer work you're doing in the evening will feel even better.
The goal then is to simply work some passion into your everyday life. Find something you love to do that gives meaning to your life and make time for it. Make it a daily habit and watch your overall happiness increase as time goes by.
What Do You Love To Do?
Doing more of what you love to do makes you happy. To increase happiness, you should dedicate more time to the projects you're passionate about. Of course, that's easier said than done. For most of us, our job isn't something we love to do. Even if we're lucky enough to work in our dream job, it doesn't make us happy 100% of the time. Life simply isn't all roses and sunshine and that's ok.
That being said, you should actively work on doing things that you enjoy. The big question is of course "what do you love to do"? Do you know what that is? Do you have an idea of what direction you want to go in? Here are a few tips and ideas to help you think through this concept of figuring out what you love to do.
Start With What You Don't Love
A good place when you don't know what you would love to do and have a passion for is with the opposite end of the spectrum. What really bugs you? What don't you love to do. If you find that tedious work, looking at data, or following a rigid structure with what you do drives you nuts, you may enjoy something more creative. Block off a little time in your busy day to do something fun and creative with no deadlines or tasks attached to it during that period.
Think About People And Activities You Enjoy
Next, start to think about everything you do love. Think about people you enjoy spending time with. Who do you like to work with, who don't you want to work with as much. Then think about activities that bring you joy. Think back on what you've done lately (or ever) that was lots of fun. Pay special attention to things that were hard or "work" that didn't feel that way.
Making a list can be very helpful here. After a while, you will start to see patterns emerge and you're getting closer to figuring out what you love to do and what you're passionate about.
Make It About Helping Others In One Way Or Another
If you're still feeling a bit stuck, stop focusing on yourself and what you love. Instead, switch it around and make it about helping others in some way, shape, or form. It could be thinking about volunteering with a local organization. It could be organizing a fundraiser for a cause close to your heart, or it could be making something that benefits another person or even an entire group of people.
Doing something for others, no matter what that looks like can be very rewarding and may just become the thing you're passionate about.
Start to think about what you love to do and what gives you joy. It's the first step towards embracing your passion and increasing your happiness.
Love What You Do
Sometimes the work just seems to flow and you don't mind working long hours on a project. Often those are also the things that end up making you the most money, and the reason is simple. The passion you have for the work you do shines through in the end result.
To make your business more profitable and a lot more fun at the same time, tap into your passion and work on what you love to do. Of course, it isn't quite as simple as that all the time.
Find A Market You Enjoy Serving
Start by finding a market that you enjoy working in. You'll be creating a lot of content and talking a lot about whatever niche you chose to be in. While it is important that your niche is profitable. It's just as, if not even more important that you enjoy what you do. After all, you'll be spending a lot of time working on your business.
Your enthusiasm and love for the market will shine through as you write and talk about it. It will help establish you as a knowledgeable and credible source of information. That will make gaining the trust of your potential customers much easier.
Attract Your Ideal Customers
Speaking of customers… Since you'll be spending a lot of time interacting with, helping, educating and entertaining your customer base, you may want to pay attention to the type of clients you attract.
It's helpful to get a clear picture of who your ideal customer would be. Be as specific as possible when it comes to gender, age, how well off they are, if they are married and have kids etc.
Once you know what your ideal customer or client looks like, it will be a lot easier to find places where you can find them. Start your marketing there and build your ideal target audience.
Work On What You Love Doing
Online businesses have a lot of different parts. Some you'll enjoy working on a lot more than others. If product creation is what you love, focus on that. If you prefer talking to writing, start an audio or video podcast instead of committing to writing daily blog posts.
Focus on what you have fun doing. Yes, there will be times when you have to do some stuff that isn't as fun (taxes anyone?) but make sure you have some enjoyable work on your plate at all times. It'll keep you going and makes the day go by much faster.
Outsource The Rest
Start to outsource anything you absolutely hate doing as quickly as possible. Then add to the list as you can afford to until you're only left with work you enjoy.
With all the tedious parts removed, it's amazing not only how much fun running your online business will be but also how much faster you will move forward with projects. The end result is a more profitable and enjoyable business.