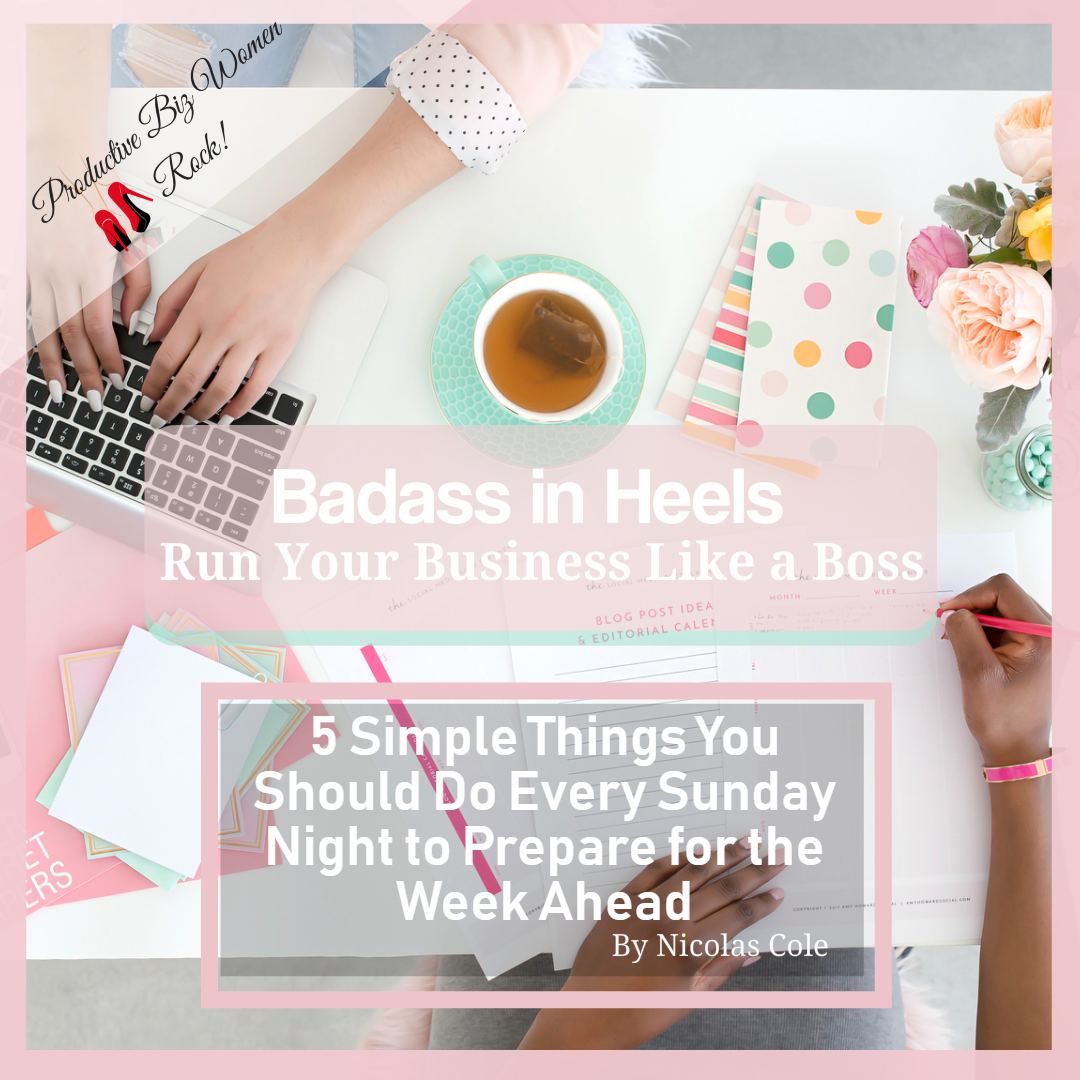 Today's is Friday and really a good day to start thinking about how to get ready for next week.  The key to being more productive is to be prepared.
According to Nicolas Cole in his article.
If you know what you need to do ahead of time, you will know exactly where to dive in as soon as you get started. On the flip-side, if you do not take the time to prepare, you will find yourself flustered and uncertain because you now have to think through whatever it is you need to do.
Read the full article here 5 Simple Things You Should Do Every Sunday Night to Prepare for the Week Ahead