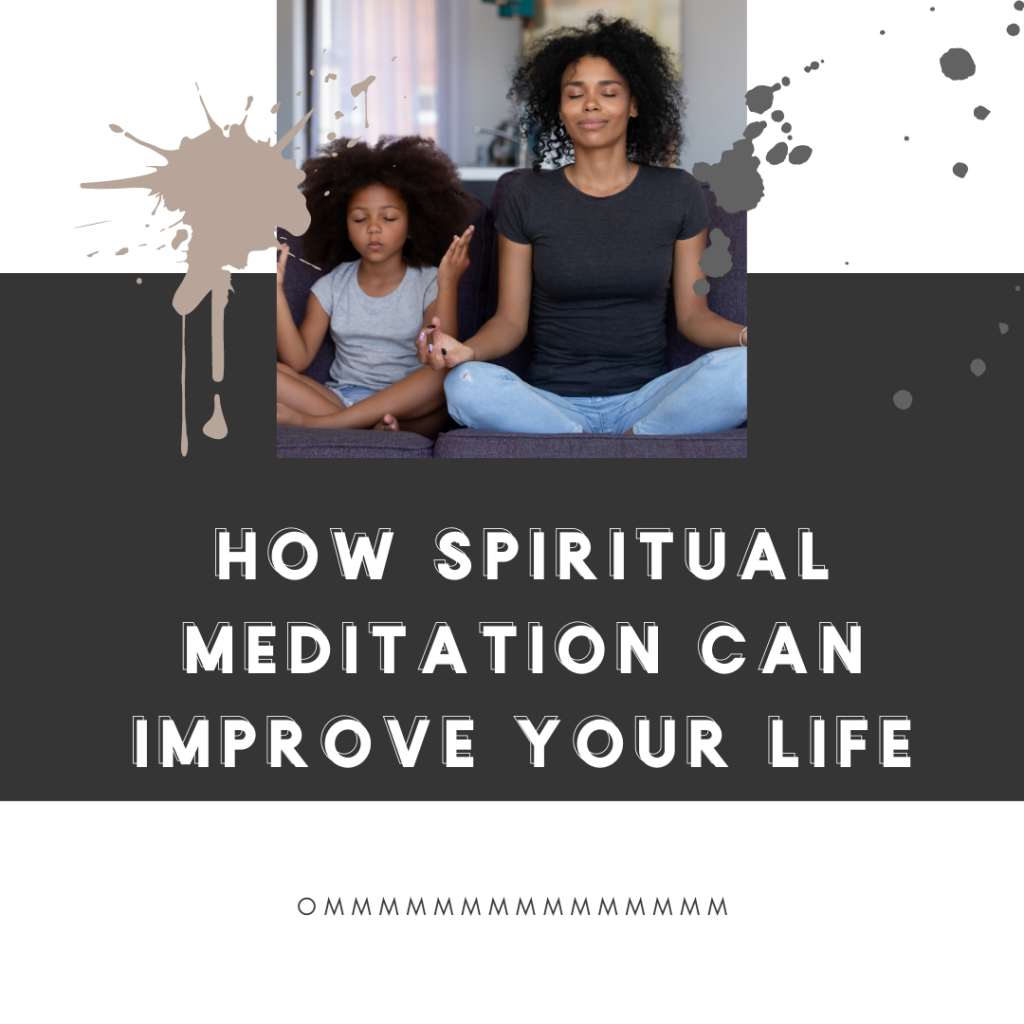 As you've learned, the point of meditation is to focus your mind and spirituality is a pursuit toward achieving a higher purpose for your life. One way to further increase these overarching goals is to create a morning routine. This is a time when you first wake up, before you start your day, in which you reflect upon your goals and take time to consider the things that are most important to you. This practice allows you to fully get in touch with yourself and to establish a positive mindset for the day ahead. An important part of this ritual is morning reading. As I've noted in this series, Reading and research are essential components to a successful spiritual pursuit. Read on to discover how to develop your spiritual side with 30 minutes of morning reading, along with some insight on how to structure that time.
How to Find the Time
Most of us lead pretty busy lives. It can be hard to carve out even a few moments for ourselves during the day, let alone a half hour to read and some additional time for spiritual reflection of other types. And if you're already not a morning person? Well, you might think this goal is an impossible task. However, once you begin to experience a morning routine and its benefits, you'll likely start to do all you can to make the time for it. Until then, let me give you a few suggestions to try to help you make the transition as easy as possible. First, you'll need to wake up earlier. This is essential for nearly anyone wishing to establish a morning reading habit. It's not likely you can find an extra hour in your current wake-up routine, though you could try to adjust your regular habits to try to make it happen. To help you wake up at an earlier hour, you may want to push some of your usual early activities another time. For example, you could start taking your shower in the evening or wait until your lunch break to catch up on your emails. A little creativity and tweaking should give you plenty of time for this new practice.
What to Read
Next, you may wonder what types of material you should read. Honestly? Anything, really. The simple act of starting your day with words is a way to renew your spirit and to spark your enthusiasm for the hours ahead of you. Some choices may work better than others, depending on your specific desired outcome of this ritual. If you want to relax your state of mind and recharge your creativity, getting lost in a fictional story might do the trick. Many folks find non-fiction to be more suited to their spiritual pursuits. Reading about topics such as productivity hacks, a particular hobby or interest, a new skill you'd like to learn or a certain philosophical school of thought might start your day off on an introspective track. This can prompt you to look for additional self-growth opportunities throughout the next several hours.
Benefits of Morning Reading
The benefits of morning reading are vast. First of all, it gives you a break and is a form of self-care. It's not often we treat ourselves to downtime. Even the act of scheduling a leisure activity itself can be stressful. Building this time into your morning will soon become second nature, and it has powerful implications for your well-being. Plus, reading can be incredibly motivational and inspiring. When you come across ideas that excite you in a particular book, you're likely to take that sense of enthusiasm with you throughout your day. Finally, reading is a form of meditation. It focuses your mind, and you're no longer letting your thoughts wander to the worries in your world. Thus, the benefits are quite similar to spending a half-hour meditating.
Do you have an idea now of just what carving out 30 minutes in your morning to read can do for you? It's a part of a greater spiritual routine that offers tons of rewards.
Consider Finding a Spiritual Adviser
Hopefully, by this point on our journey together, you're starting to understand what spirituality is, how meditation can help you to grow a spiritual practice of your own and just why it's important to do so. However, you still might feel like becoming a more spiritual person seems like a monumental task. It's okay to feel a bit overwhelmed. Making a dramatic shift in the way you approach life can be a bit intimidating. The truth is you don't have to go it alone. There are coaches out there with specific spiritual expertise that can help you out. These advisers aren't just for the rich and famous. They're accessible to regular people like you and me. Keep reading below to discover what you need to know about finding a spiritual adviser.
What Is a Spiritual Adviser?
A spiritual adviser is a professional who can help you to develop your own spiritual path. These folks are trained in various aspects of spirituality, and they can assist you in clarifying your reasons for wishing to become more enlightened, as well as provide you with specific action steps to reach your goals. A spiritual adviser will take time to truly listen to you and will take your specific needs into consideration when offering advice. You can count on this person as a resource to give you information you're lacking and to encourage you along your journey when you're feeling unsure.
Benefits of Spiritual Advisers
There are lots of concrete benefits of spiritual advisers. By obtaining one, you'll real numerous rewards you may not have otherwise encountered on your own. At the very least, a professional guide can help to save you time on your journey. Your adviser can be a sounding board for you to air your frustrations. They can then provide you the much-needed guidance you seek, allowing you to move forward toward achieving your highest self. By talking about your concerns, motivations and goals with a spiritual adviser, you can gain clarity that is often missed when trying to work through an issue on your own. An outside perspective is invaluable to self-growth of any kind. Finally, if you find yourself getting off track in your pursuits, your adviser can gently guide you back on course.
What to Look for in a Spiritual Adviser
As you can imagine, there are lots of people out there advertising themselves as experts in spirituality who truly aren't qualified nor do they have their clients' best interests at heart. You can do a Google search for "spiritual adviser', but be aware that there are likely to be fraudsters among the results. Ask your friends and loved ones for advice on trusted sources of guidance. Perhaps you can start with your own clergy person if you're religious or with your yoga instructor if this is something you practice. Anyone with an interest in spirituality may be a good starting point. As to what you should look for in a spiritual adviser, let me give you a few tips. Ask about their training and background. This information should paint you a picture of whether their philosophy and approach are in alignment with your own. Pay attention as to how much a potential adviser listens. It's important to understand that spiritual advisement isn't the same as therapy. You're not looking for someone to tell you what to do. You want an adviser who will hear what's important to you and point you in a direction that is congruent with your personality and values. Most of all trust your gut. If you feel any sense of concern, move on to the next candidate.
As you can see, a spiritual adviser can be an invaluable guide on your path to the divine. With a little research and effort, you're sure to find just the right one to walk with you along your journey.
Using Yoga to Tap Into Your Spiritual Side
You may think of yoga as a form of physical exercise. You'd be correct. It definitely is. In fact, yoga requires a great deal of strength and focus to perform some of the more advanced poses and postures. This centuries-old practice goes beyond simply being good for you physically. It offers a number of benefits for your mind, body and spirit.  Let's take a look at how using yoga to tap into your spiritual side can work.
About Yoga
First, I'd like to take a moment to ensure we're all on the same page with regard to what yoga is. It is both a spiritual and physical practice involving focused breathing, stretching, purposeful movements and a cool-down period. Physical benefits of yoga include increased strength, greater flexibility, enhanced stamina, improved posture and better balance. Yoga has mental benefits, as well. These are relaxation, body awareness, reduced stress and better sleep, among others. When these benefits combine, they transcend into becoming a spiritual practice. Keep reading, and we'll get into the specifics of that.
A Quieter Mind
Much like practicing meditation, the act of performing yoga poses can lead to a calmer and quieter mind. One of the ways in which it does this is by allowing you to focus on the postures at hand, holding them and breathing through the pose. During this time, you're no longer thinking about the outside stressors and obligations of your life and you have the opportunity to just be. In this moment, you are actually experiencing a form of spiritual transcendence.
Self-Awareness
Yoga puts you in touch with yourself. If you're taking a class, there will be others surrounding you. With practice, you'll learn to tune out the world around you and focus only on yourself, your physical space, your responses to the poses and the places that your mind takes you during this quiet repose. It's rare that we are able to find this kind of opportunity for introspection in our busy, hectic lives. Take advantage of it to learn more about whom you are and the person you want to be.
Ability to Give Up Control
Losing control of our circumstances is one of the biggest fears of many people. The fact is there are countless events and circumstances that are beyond our control in life. Living in fear of that is a big contributor to bouts of anxiety, frustration and neuroticism. We don't have to be on edge in the face of ambiguity. Yoga gives you the freedom to let go and to realize what happens around you won't necessarily destroy your world. It's that sense of a calm and quiet mind that gives you the power to handle not knowing what the future may bring because you're now better equipped to be mindful of the present. It's a very freeing feeling.
This is just an overview of the ways in which yoga can help you to tap into your spiritual side. Once you begin to incorporate it into your life, you'll soon discover for yourself the unique personal benefits it can bring.
Unleash your power with 10 minutes of zen
Click image below