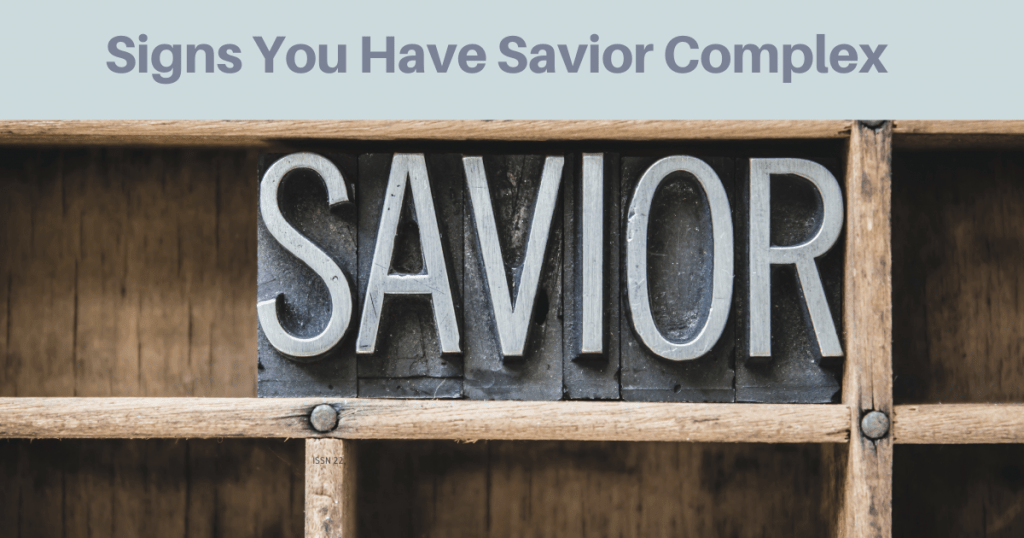 Kristen has an alcoholic sister she has a habit of taking responsibility for. Since her sister is often too hungover to take her children to school, Kristen gets up an hour early each morning to make sure her nieces and nephews arrive on time.
Then Kristen comes back to her sister's place and help her get out the door and to work on time. On the weekends, Kristen cleans up the house, makes sure the bills are paid and stocks the fridge with readymade meals for the kids.
Without realizing it, Kristen has stepped into the role of "rescuer" with her sister. She's constantly trying to save her sister from the consequences of her own bad decisions. It stems from a good place—Kristen loves her sister. But her actions allow her sister to continue living in denial that there's a problem.
Unfortunately, Kristen's not alone. Many people find themselves trying to "rescue" others. It doesn't always have to be an alcoholic sibling or a drug-addicted spouse. You might find yourself continually rescuing others from poor financial choices, abusive partners, or their own irresponsibility.
If you suspect you might be a rescuer, there are a few signs to watch for. Ask yourself if you're prone to any of these tendencies…
Sign #1: You're Cleaning Up Messes that Aren't Yours
Your child didn't do their science project, so you stay up until the wee hours of the morning helping them get it done. You sister didn't pay her electric bill, instead opting to buy concert tickets. Despite the fact that she's done this before, you still pay her bill.
Rescuers frequently find themselves cleaning up after others. They want to "fix" the problem and in doing so, they send a clear message, "You don't have to suffer the consequences. I'll accept them for you."
Sign #2: You Ignore Your Own Needs
There will be occasional moments in a relationship where you might find yourself putting your own needs on the back burner. But in a relationship where you're the rescuer, your needs are always on the back burner.
Somehow, you consistently come last. You run yourself ragged caring for others, making sure their needs are met. You rarely take time for self-care and a result, you struggle with feeling grumpy, resentful, and even angry. These emotions are a warning sign that you need to step back and prioritize you for a little while.
Sign #3: You Take Responsibility
You find yourself taking responsibility for the choices other are making. You tell yourself that your spouse wouldn't be so angry if you were a better partner. You think the reason your employee didn't get the job done was that you overloaded her with tasks. You say that your adult son wouldn't be a drug addict if you'd been a better parent when he was growing up.
Constantly taking responsibility for what others are doing is a hallmark of the rescuer. If you take on the responsibility of creating the problem, then you can also take on the responsibility of solving it. You get to be the heroic knight riding in to save the day.
Sign #4: You Ignore Behavioral Red Flags
Every time your brother comes over, money or other valuables go missing. When your partner gets angry, he punches the wall, yells at you, or makes you feel unsafe. As soon as you miss a text message, your best friend calls and accuses you of having fun without her.
In unhealthy relationships, there's often one or more red flags for bad behavior. But being the rescuer, you ignore these red flags. You either take responsibility for them (see above) or you make excuses. You say things like…
My brother had a rough childhood. It's not his fault.
My spouse would never hurt me. He's just blowing off steam.
My best friend is just needy and insecure. She can't help it.
You may even soothe the other person. For example, you might calm your angry spouse or ease your best friend's anxiety rather than stand up for yourself.
Sign #5: You're Always Apologizing
Somehow, you're always to blame. The person in need of rescue may even tell you this to your face. For example, they might say things like…
I only drink because of your incessant nagging.
I wouldn't have to yell if you'd just stop making me angry.
I'm not needy. You're just not sensitive enough to me.
At first glance, it might sound like the other person is explaining why they're doing what they do. But make no mistake—you're getting blamed for their behavior.
In a healthy relationship, both parties can take responsibility for their actions. For example, an emotionally healthy person might say…
I drink when I'm overwhelmed but that's not your fault.
I yell when I'm angry. But that response is a choice and I will begin making different choices from this point forward.
I am insecure and have relied too much on your support. I apologize for taking advantage of your kindness.
Sign #6: You See the Other Person as a Victim
By putting on the cape and becoming the rescuer, you're forcing those around you to play one of two roles: either the victim or the villain. The victim is usually the person you love and care about, the one you long to rescue.
The villain can be another person. For example, your daughter flunked her test at school because she spent the night before playing video games and chatting on her cellphone. If you see her as a victim in the situation, the villain could easily be the teacher and his unfair standards.
But the villain doesn't have to be a person. It could be a concept, law, or illness. For example, your cousin is arrested for driving while intoxicated (DWI). You might think of her as a victim and the villain is her drug addiction. You think if you could only save her from that, then life would be wonderful.
Sign #7: You Can't Walk Away
You can't give up on this person—then you're just like everyone else. You can't go on vacation next month—what if your sister-in-law needs you? You can't turn your cell phone off for an evening of self-care—your mother might text you, needing comfort.
The problem with being a rescuer is you can begin to convince yourself that you're the only person for the job. But it's important to ask yourself if that's really true. If your sister-in-law needs you, surely, there are other people in her life she can reach out to. If your mother wants comfort, surely, she has a circle of friends that would be honored to support her during this time.
You are not meant to fulfill everyone's needs all the time. Expecting yourself to is unfair and creates unbalanced relationships that don't honor who you are or your need for space and time to recharge. It's OK to take a step back and let other people figure out their own problems sometimes.
But What If I Like Rescuing People?
At first glance, being a rescuer may not seem like such a bad thing. After all, it means you're responsible, organized, and always the person to be counted on in a crisis.
But being a rescuer isn't really about the other person. It's about you and your need to "save" someone else.
Learning how to overcome this tendency is an important aspect of creating healthy relationship dynamics. The healthier your relationships are, the healthier you'll be—in every area of your life!
"Upgrade Your Mindset: Reprogram Your Life & Success Beliefs"